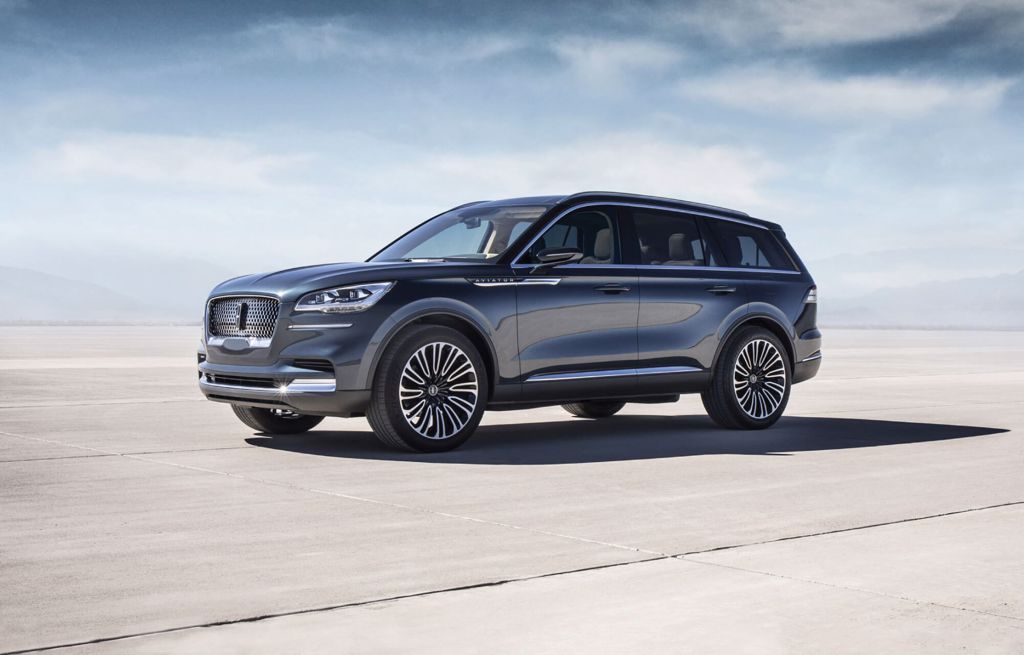 All new Lincoln Aviator took flight with advanced technologies, grand touring performance option
All new Lincoln Aviator took flight with advanced technologies, grand touring performance option
All-new Lincoln Aviator brought Lincoln's design vision to life, elevating beauty and performance in the brand's newest SUV
Aviator Grand Touring, with its advanced electrified hybrid technology, introduced a new level of performance from The Lincoln Motor Company
Intuitive and industry-leading technologies, including Phone As A Key, were designed to create an effortless experience for drivers in the all-new Aviator
The all-new 2020 Lincoln Aviator touched down at the Los Angeles Auto Show with advanced technologies letting the luxury SUV kneel to greet you, scan the road ahead for uneven pavement, and allow you to drive away using your smartphone instead of a key.
The three-row, midsize premium utility elevated Lincoln's design vision while delivering on Quiet Flight, a key brand concept that supports tenets of beauty, gliding, human and a crafted sanctuary
Also debuting is the Lincoln Aviator Grand Touring, named for its gliding power and effortless performance. This marks the first time the company has combined a twin-turbocharged 3.0-liter V6 engine and advanced electrified hybrid technology capable of delivering smooth performance and instantaneous torque.
"Aviator represents the very best of our brand DNA and signals the direction for Lincoln vehicles going forward," says Joy Falotico, president, The Lincoln Motor Company. "It offers elegance, effortless performance and unparalleled comfort – a true representation of Lincoln's vision for the future."
Latest News