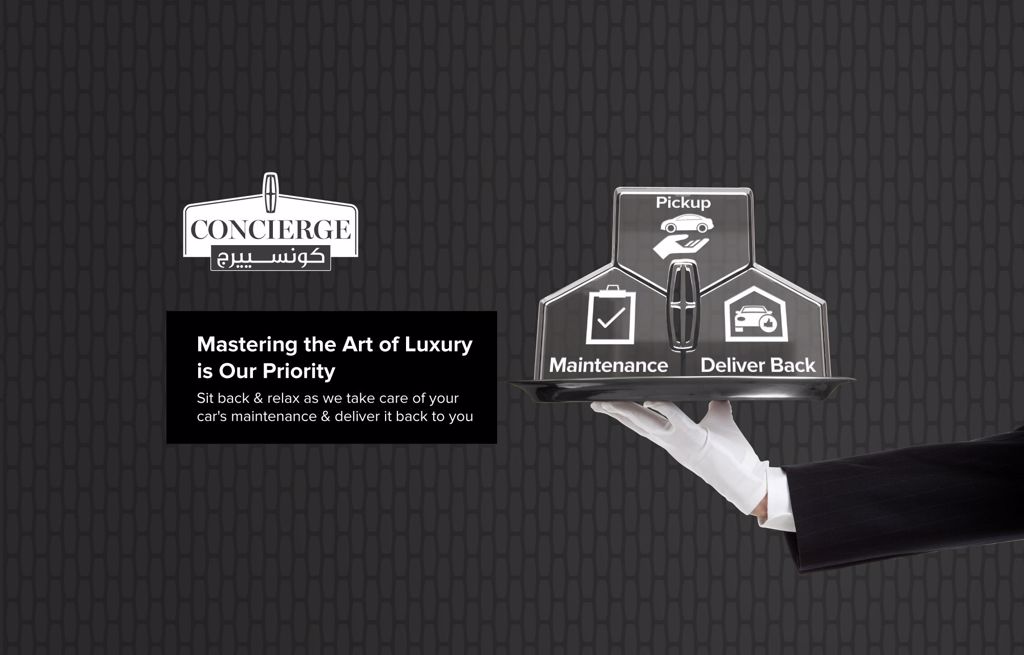 Mastering the Art of Luxury is our Priority
Lincoln Motor Company and Al Jazirah Vehicles are committed to providing the best & most seamless vehicle servicing experience, one that our customers who own luxury Lincoln cars of models 2020 and newer deserve.
And because luxury is our priority, we bring you the Concierge Program for your vehicle's pick-up and delivery. When it is time for your vehicle's periodic maintenance appointment our representatives will pick it up to maintain it up to 5 times during the 3-year program or up until you reach 60,000km (whichever comes first). Once your periodic maintenance is done, our team will deliver your car back to your doorstep.
How does it work?
When your periodic maintenance is due, call or send a message to 920002999 to schedule a suitable date and time for the pick-up.
Al Jazirah Vehicles Agencies will send a representative to pick up your car and transfer it to one of our two dedicated Lincoln Service Centers.
The periodic maintenance will be carried out by specialized technicians.
Once the service is complete, we will deliver your car back to you.
Terms & Conditions apply
The service includes insurance coverage during the transportation process t ensure the customer's peace of mind.
The vehicle is checked for any outstanding manufacturer recalls, which if applicable will be executed free of charge.
If the car is not eligible, the customer can request the program with payment of service fees.
Vehicles outside of an 80km radius may not be eligible for pick-up and delivery. Customers need to check with us first.
This is not a dealer sold plan, this is a plan offered by the Lincoln Motor Company program.
This program is for MY20 and newer models.
The Pickup & Delivery program (PDL) service is available during the 3 year/60,000kms (whichever comes first
This program is applicable and delivered by Riyadh Main Branch and Dammam Main Branch.
Seize this opportunity and schedule your appointment now!