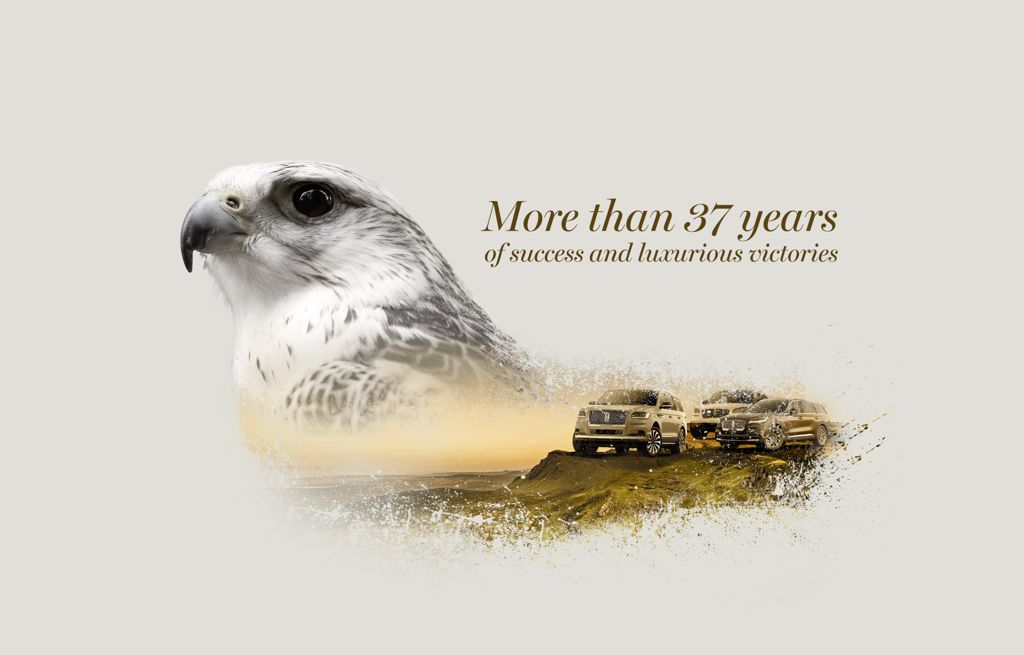 AL Jazirah Vehicles Agencies Co.Ltd.
The introduction of Lincoln vehicles to the Kingdom of Saudi Arabia through Al Jazirah Vehicles Agencies Company Ltd was an extension of the close relationship between Lincoln cars and the Saudi people in general, which initiated long standing bonds of trust and dependability.

Founded in 1917 by Henry M. Leland, Lincoln is involved in the production and sale of luxury cars. There's a unique business relationship that has grown between the world renowned automaker and the car owners in Saudi Arabia.
---
---
Since its inception, Al Jazirah Vehicles Agencies Company Ltd, the sole authorized dealer for Lincoln cars in the Kingdom, has been able to create a unique experience for its customers, building bridges of mutual trust.
Al Jazirah Vehicles Agencies' beginning in 1987 was very humble. Its head office was simply a tent set up on a yard used to store vehicles. Its staff was fewer than 10. Now, after 30 years, Al Jazirah has grown to operate through 200+ sales points across the Kingdom. The workforce is made up of highly qualified employees who carry out their duties with professional efficiency and diligence.
Al Jazirah's success in the past years astounded everyone; it has been able to market all kinds of vehicles far greater than any forecasted figure. Through the years, Al Jazirah has received many commendations and prizes. This corporate success is attributed to the strategic vision which focuses on prioritizing total quality to achieve customers' satisfaction.
Al Jazirah Vehicles distinguishes itself with its remarkable aftersales services that offer convenience to customers. These services include:
Al Jazirah Vehicles has an integrated chain of warehouses for spare parts.
The central spare parts warehouse in Jeddah is one of the largest of its kind in the Middle East, and is linked with Lincoln warehouses in the U.S. This warehouse stocks over 150 thousand items which are stored and retrieved electronically.
Al Jazirah Vehicles has an integrated chain of warehouses for automobiles in Jeddah, Dammam and Riyadh. They can accommodate hundreds of vehicles of different kinds. The environment is very dynamic in these warehouses as orders are sent to various branches throughout the Kingdom to be delivered to customers in a timely manner.
The development of the company's human resources has a strategic impact on Al Jazirah's corporate planning and policies. A number of agreements have been signed with universities, institutes and the Human Resources Fund for the training of Saudi youth and grooming them for career jobs and a bright future.
The company recognizes the importance of maintaining communications with its customers in order to increase their satisfaction. And so it established a call center in Riyadh and equipped it with the technology that can facilitate communications and get the job done efficiently. Saudi ladies have been recruited to staff the call center and deal with calling customers. Similar call centers will also be established in Jeddah and Dammam. The company appreciates the importance of empowering Saudi women and giving them career roles.
Al Jazirah Vehicles Agencies Company has a strong sense of social responsibility and corporate commitments to the welfare of society. The company has never failed to participate in all charitable efforts such as raising public awareness of grave consequences of car accidents and drug abuse and narcotics – A mobile exhibition on drug abuse was organized with the National Committee for Drug Abuse. In sports, the company sponsored Al Jazirah Car Racing Team, and their activities & achievements have proven its worth in national and regional competitions.
This has been the successful journey of Al Jazirah Vehicles through more than 30 years. It hasn't been a smooth drive clear of challenges and obstacles, but Al Jazirah was able to outmatch competitors and gradually acquire a fair share of the Kingdom's auto market over the years. It is poised even to do better: selling more vehicles by giving customers the best value for their money and the greatest satisfaction. Al Jazirah Vehicles Agencies Company is a unique business success story which is still continuing to unfold.